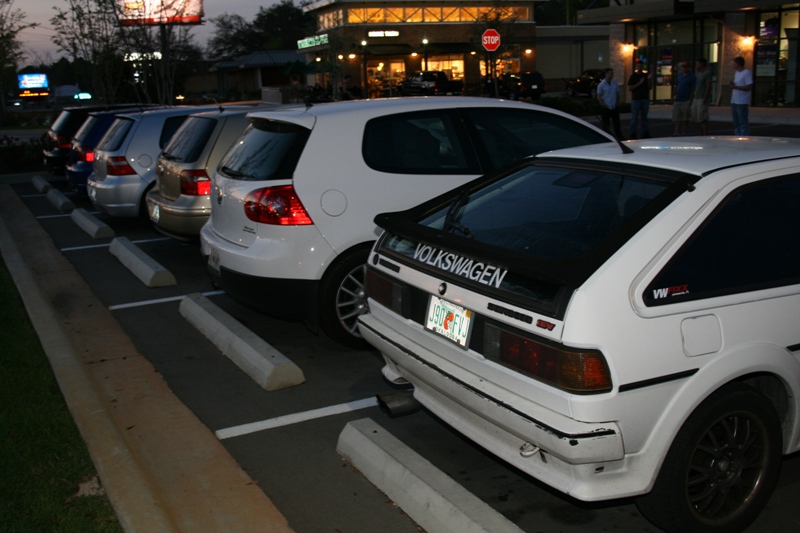 From one of our WaterWerks Meetings at a local Starbucks
Thank you for visiting! WaterWerks™ is based in Fort Walton Beach, Florida. Please feel free to check out what the site has to offer, as well as our extensive listing of VW & Audi resources. If your looking for performance parts please make sure to stop by the WaterWerks Motorsports site. If you have any questions regarding the club, parts your looking for or if you just want to give some feedback please feel free to send an e-mail and we'll respond as soon as we get a chance. Thanks for visiting and we hope you enjoy your visit on WaterWerks.
DRIVERS HAVE BEEN FOUND
---
THIS SITE ONLY REFLECTS THE VIEWS OF IT'S CREATOR and is not affiliated with or endorsed by Volkswagen AG or Volkswagen of America, Inc. All Volkswagen trademarks herein are used under license from VWoA. THIS SITE IS OPTIMIZED FOR VIEWING IN (1024x768)
Copyright © 1996-2008 WaterWerks™. All rights reserved.

UPDATED: 30 June 2008
webmaster@water-werks.com