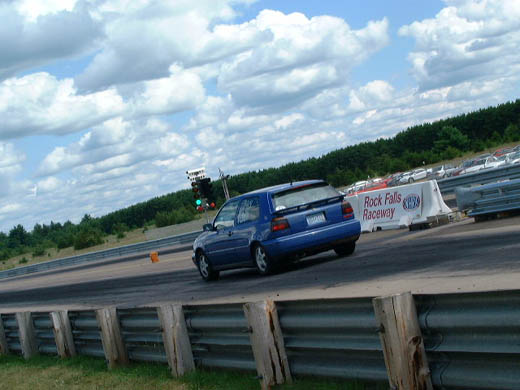 Guido Ebert
Minneapolis, MN

Current mods:
1996 (OBD1) 8v GTi: K&N filter, MidKnight Motorsports air bath, Kaulbars Motorsports chip, Schrick 268 cam, "Full Race" A2 downpipe straight to a polished DTM magna flow, Jamex Sport springs, Boge Sport shocks/struts, Driver's Edition shift knob/boot, painted mirrors, VW rear hatch spoiler, Schroth 4-point.
Future Mods:
Slotted rotors, stainless brake lines, short shift, powder-coated black stock wheels.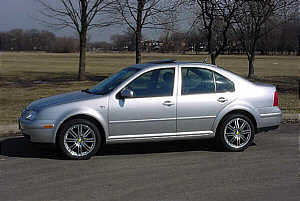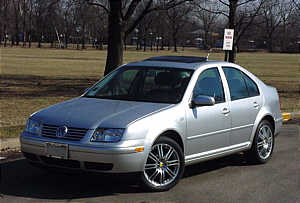 Pedro Andino
2000 VW Jetta GLS 2.0L
Current Mods:
17" Focal R3 W/Pirelli P7000, Neuspeed upper front sturt bar, Brushed Aluminum Dash Kit, Momo Brushed Aluminum Shift Knob, Momo Corse Aluminum Pedals, Folia Tec Caliper Paint

Future Mods:
Neuspeed sport lowering springs, Hella Smoked Taillights, Neuspeed Air Intake, GIAC Chip, Neuspeed Stainless Steel Catback, no body kits will be installed - Hard to maintain during Chicago winters.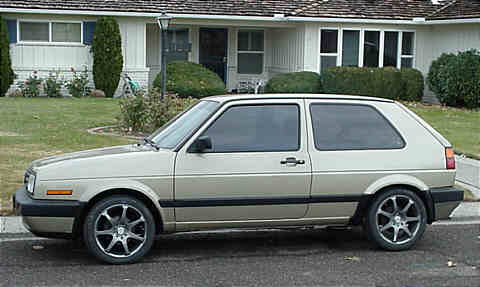 Michael Morris
Reno NV
1991 Golf GL
Current Mods:
Engine/Exterior: 1.8l 8v, 16" Motegi MR7, Custom Exhaust
Future Mods: Everything....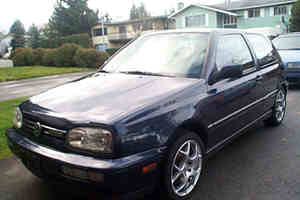 Stephen York's
1996 GTI VR6
Current Mods:
AMS Powerprom, K&N Filter in stock modified airbox, TSW VX1 Rims on Yokohama Avid H4 Rubber, JVC CD Deck, Audiobahn 12" Subwoofer in bandpass, JBL Mids and Tweets, Phoenix Gold 300w rms amp, and a Kenwood
600w 4 ch amp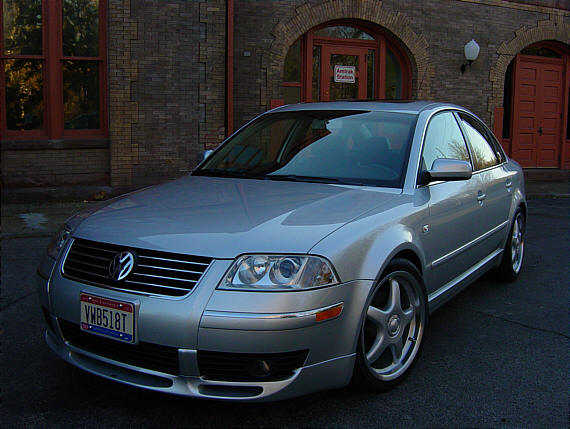 Bryan
2003 1.8T Passat
Current Mods:
Interior - W8 sunroof switch, NB sunglasses holder
Exterior - Abt front spoiler, color-matched rear and sides
Suspenion/ Wheels - H&R Sport Springs, Bilstein shocks (fronts grooved by ECS Tuning for approx 2" of height adjustability, Abt A24 wheels (18"x8" - 35mm offset)
Tires - Pirelli P-Zero Nero
Exhaust - Neuspeed complete catback

Future Mods - APR serial port tuned ECU for approx 214whp and 245 lb-ft of torque. MAYBE stage 4 turbo upgrade.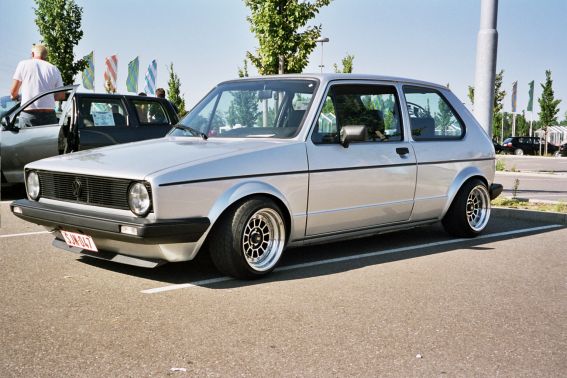 Peter Van De Walle
Belgium
MK1 Rabbit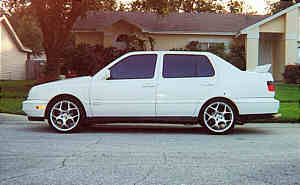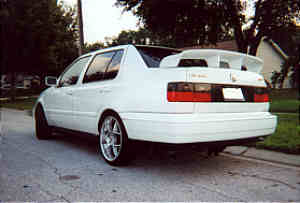 Dan Caeron's
1997 Vento
Current Mods:
Brospeed header, ABD intake and adjustable cam gear, Neuspeed camshaft and exhaust, Autothority chip, Neuspeed springs, 17x7 TSW vx-1 on sumitomo tires. touring wing, weapon r floor mats, razo pedals and shift knob, 2 jl audio 12s with a alpine v12 amp, 6 polk audio mids and highs with a macintomc 420 amp, panasonic head unit, Vento badge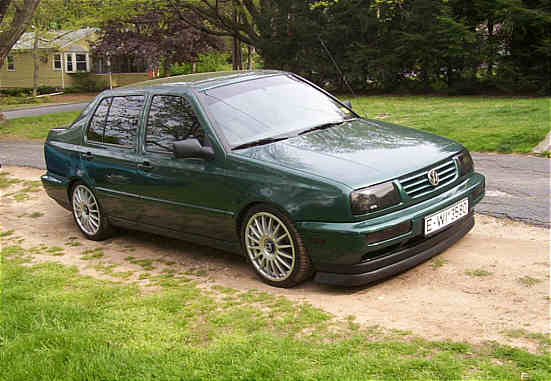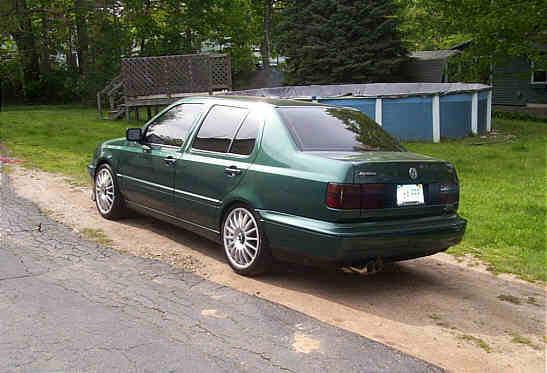 Chris Peterson
Connecticut
1997 Jetta 2.0L
Current Mods:
Engine/Suspension:
Neuspeed p-flo intake, Neuspeed strut brace, ABD short shift kit, custom cat-back exhaust with a ractive muffler,all lights are blacked-out, euro plate, custom front lip, Eibach sportline springs, 17" inch TSW Imola's 40 series toyo proxes tires

Interior/ICE:
Premier head unit, 2 Rockford Fosgate hx2 12's, a Rockford Fosgate amp and a Pheonix gold bass cube, Blaupunkt highs, custom ported rear deck, neon and much more!